Information for Current Scholars
Annual PATHS Retreat
To foster a strong PATHS community, all participating faculty and students will take part in a 2-day Colorado retreat shortly before each new academic year. The goal of this retreat will be to promote teamwork and community through teambuilding exercises, individual assessments and professional development presentations. Returning scholars will apply the skills and information they learned during their first retreat to provide leadership for the next retreat and serve as mentors to the second set of scholars.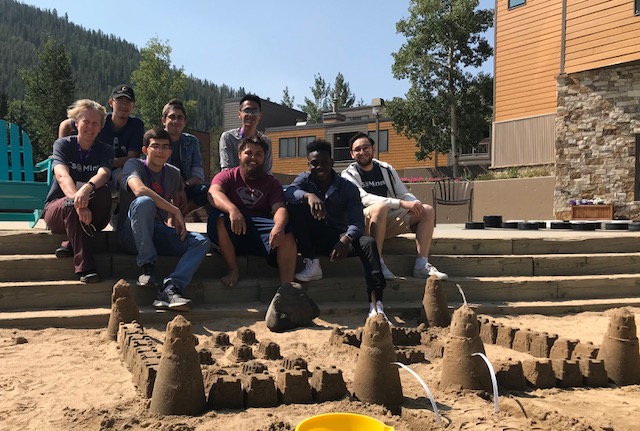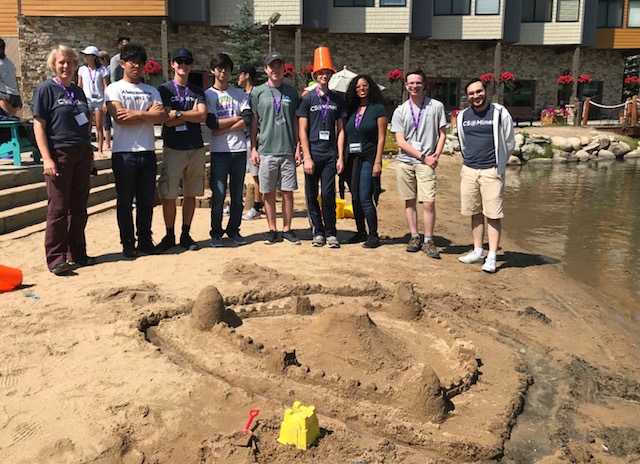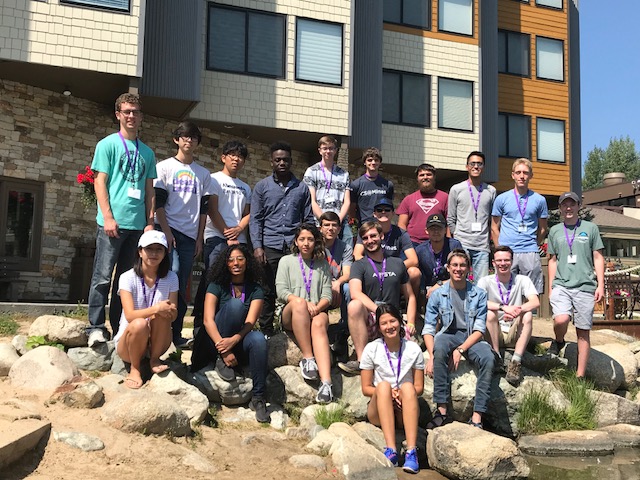 Summer Retreat Aug. 2018 in Keystone, CO
Mines Ambassadors Information
The PATHS program engages current PATHS Scholars to serve as ambassadors for Mines in outreach and recruitment efforts at Colorado high schools and community colleges. Ideally, PATHS Scholars reconnect with their own high school or community college to represent the PATHS program and encourage promising CS student to apply to become future PATHS scholars and, more generally, to attend Mines.
C-MAPP (Computing-Mines Affiliates Partnership Program) Information
Computing-Mines Affiliates Partnership Program (C-MAPP) is an industry partnership program, started in 2014, designed to improve relationships between industry and computer science at Mines, while also providing professional learning activities to Mines computing students. C-MAPP partners have a professional interest in the well-being of computing at Mines. C- MAPP industry partners are excited to participate in the PATHS program. For example, C-MAPP partners offer several events each year for computing students at Mines (e.g., mock tech interviews, programming competitions), and PATHS Scholars are highly encouraged (and in some cases required) to attend these events.
More information here.
WISEM (Women in Science, Engineering and Mathematics) Information
The Women in Science, Engineering, and Mathematics (WISEM) Program at Mines was established in 1997 through a grant from the Chevron Corporation to provide opportunities for women in science and engineering careers and to increase the retention of women students, faculty and staff through programs, training, and mentoring. Examples of programs offered through WISEM include the Women Graduate Students (WGS) group, Women's History Month activities, Community Outreach Programs, Women Faculty Meetings, and the Chevron Lecture Series.
More information here
MEP (Multicultural Engineering Program) Information
The Multicultural Engineering Program (MEP) at Mines supports the recruitment, retention, and graduation of historically underrepresented students as well as the professional development of underrepresented students, staff and faculty at Mines. MEP was established at Mines in 1989. Over the last 26 years, MEP has played a significant role in promoting an ongoing commitment to create a more diverse and inclusive learning community. MEP works to enroll and graduate underrepresented students and continues to build a community of support through many partnerships and advocacies. MEP opportunities and programs include: Leadership Opportunities within Professional Societies, Academic Support via MEP Tutors, Undergraduate Research Opportunities, and a summer bridge program for incoming freshmen. MEP also supports the following professional societies: American Indian Science & Engineering Society (AISES), National Society of Black Engineers (NSBE), Out in Science, Technology, Engineering & Mathematics (oSTEM), Society of Asian Scientists and Engineers (SASE), and Society of Hispanic Professional Engineers (SHPE).
More information here.
Career Guidance Resources (Career Center, CS Internships, etc.)
Information here.
Alumni Network Resources
Infomation here.