Adrian Grey Estrada
Hello! My name is Adrian Grey Estrada and I am an incoming freshman in Computer Science at the Colorado School of Mines. I was born in Michigan, but I moved to Colorado in the first grade and it has been a wonderful home ever since. Being able to snowboard every winter has been a great highlight of living here. I am often keeping myself busy with my studies and current video games. I am playing, but I enjoy spending time with my friends and making memories. I've decided to come to Mines because it looks to be my best option in advancing my career in a STEM field, due to the fantastic reputation. I look forward to contributing to PATHS and the field of Computer Science this upcoming year!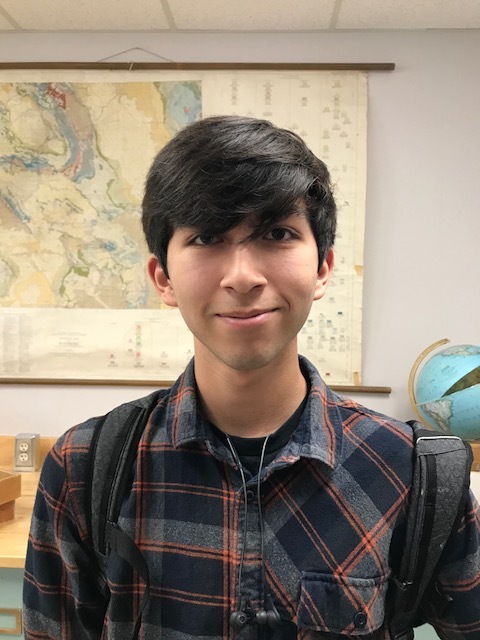 Amira Ramirez Gonzalez
Hi, my name is Amira Ramirez Gonzalez and I am a freshman in Computer Science at Colorado School of Mines. I was born in Chile, and moved to Lakewood, Colorado, when I was 9 years-old. In my free time I enjoy experimenting with all sorts of art mediums, from drawing to photography to face painting, as well as hiking, gaming, archery, and more. I decided to study Computer Science because I wish to apply technology in areas which lack and could benefit from it. I want to not only watch as innovative solutions are developed but hopefully create those developments myself while encouraging others to do the same.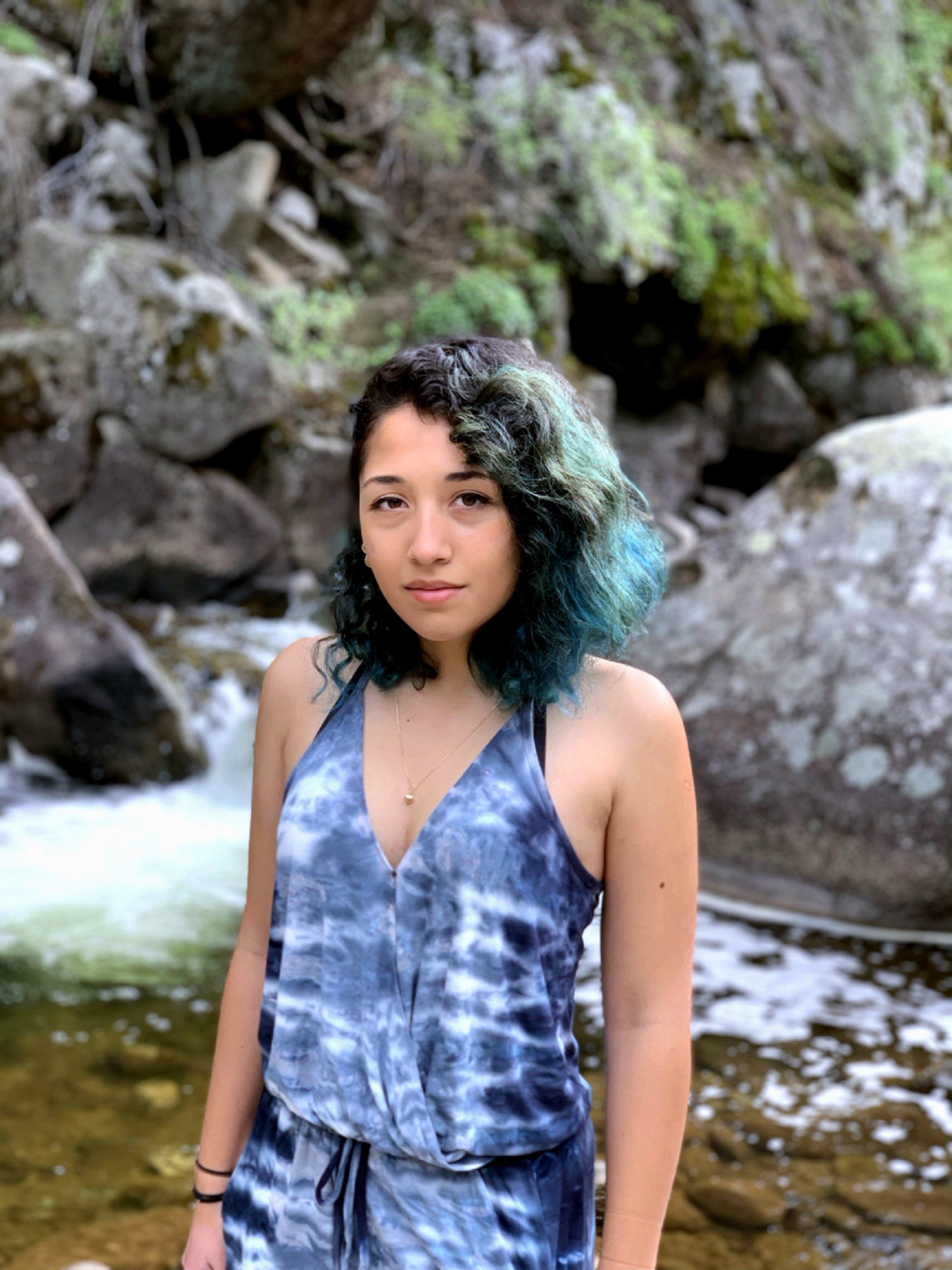 Andrew Darling
Hi! My name is Andrew Darling and I'm an incoming Freshman at Mines in the Computer Science program. I'm born and raised in Littleton, CO and graduated from Arapahoe High School. If I'm not in class, I'm probably mountain biking, skiing or playing video games with friends. As a PATHS Scholar, I'm excited to share with people the same love I have for computer science.
Bethel Tessema
My name is Bethel Tessema and I am a senior in Computer Science at Colorado School of Mines. I was born in Las Vegas, spent most of my life living in Aurora, Colorado, and graduated from Smoky Hill High School in 2015. I decided to come to Mines to study Computer Science because I know how important computers are becoming in the world around us, and I want to be a part of the ground-breaking discoveries we can continue to unravel through programming. In my free time I like to read, travel, laugh and share good times with the people I love the most. I am passionate about my education and making my family proud. I am also very passionate about community outreach, especially in STEM. I think it is extremely important to get underrepresented groups more involved in STEM, and PATHS provides a great opportunity to do that. This program allows me to be a leader on my campus. The PATHS program provides me the opportunity to be a mentor to future PATHS scholars and show them how to be leaders as well.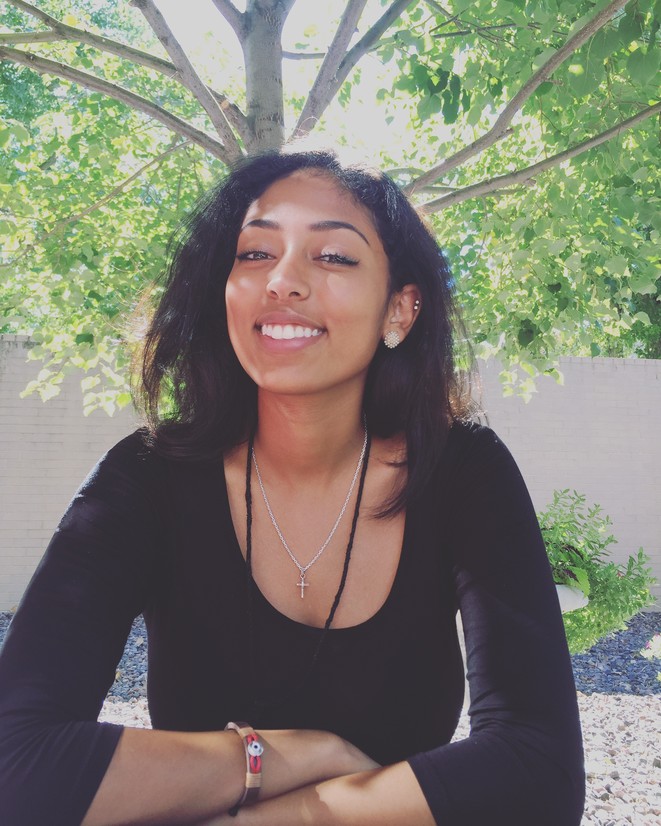 Boden Lanham
Hi, I am Boden Lanham, a high school graduate from Northglenn High School here in Colorado and am an incoming freshman at Mines. I plan to major in computer science and can't wait to get started at Mines and with PATHS. I love exploring the outdoors and own a small 3D printing business called BodenPrints.
Cindy Rodriguez Ornales
My name is Cindy Rodriguez Ornales, and I am a freshman at Colorado School of Mines planning on majoring in Computer Science. I was born and raised in Colorado and have loved everything about it. I decided to come to Mines because pursuing a career in the STEM fields feels incredibly empowering, and, in doing so, I hope to inspire my sisters and others – showing that, even if there are obstacles in the STEM field, those can be overcome with passion and determination.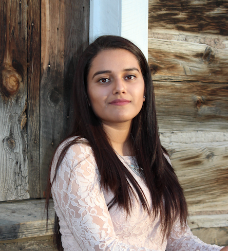 Collette Haberland
My name is Collette Haberland, and I will be a freshman in the upcoming 2018 school year (class of 2022). I graduated from Rock Canyon High School and am from Castle Pines, Colorado. I am going into Computer Science with such an open mind and willingness to learn so much and challenge myself. I love to hang out with my friends, go shopping, and play all types of sports (I've played lacrosse for 7 years). I was super involved in high school with being in various clubs, Student Council, lacrosse, etc. I love meeting new people and working with others. I look forward to becoming and developing into a great leader while focusing on my STEM career.
Dylan Norris
My name is Dylan Norris, class of 2021, currently majoring in Computer Science on the Computer Science and Data Science track. I am getting more involved on campus including the Acts of Random Kindness club and resident advising. So far I have had a great time here at the Colorado School of Mines and plan to continue to have a great time. If I am not around to be seen I am probably either studying or playing some video game in my room with my close friends and family. Through PATHS, I look forward to introducing future students to the vibrant CS@Mines community.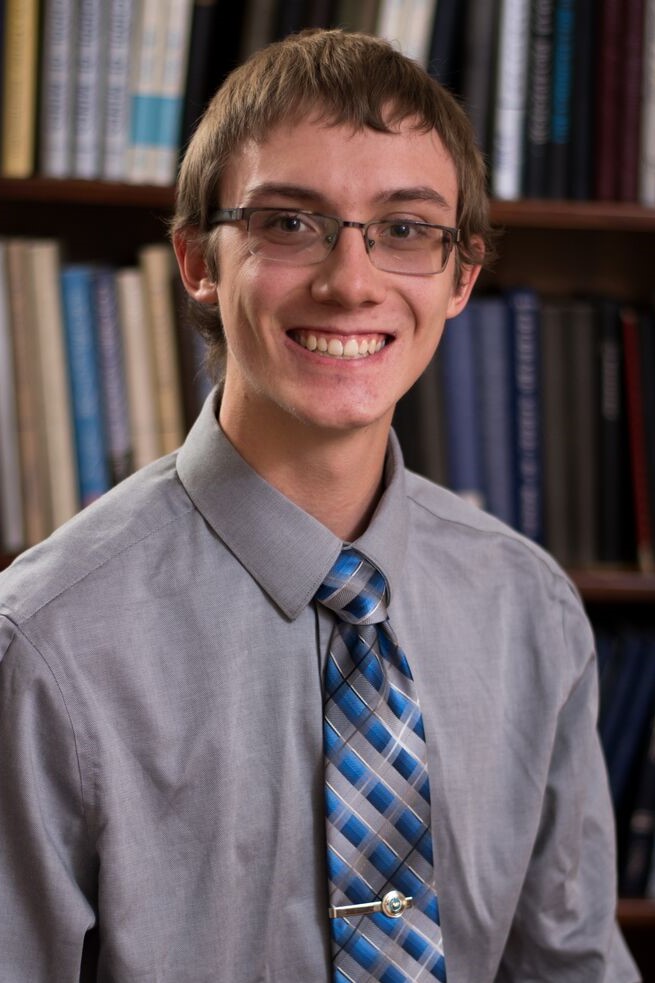 Ivan Santos
Hello there! My name is Ivan Santos, and I was born in Aguascalientes, Mexico, a small state in the center of Mexico. I am a freshman at the Colorado School of Mines pursuing a degree in Computer Science. As I realize the growing importance of computers in society, I become more curious to learn more about them. The better I can understand computers, the better I can understand the world, and the better chances I have to change the world for the best.
Jacob Erickson
Hey, I am Jake Erickson. I am a fourth year in Computer Science. I have lived in Colorado all of my life and have loved it. Between hiking, skiing, water sports, running trails, or whatever else, Colorado is quite incredible. I also really enjoy gaming, running, traveling, and cooking.
To be completely honest I was not really sure that I wanted to study computer science initially. However a friend really encouraged me to give a programming class a try. I have never looked back since. I hope to use my position with PATHS to encourage and mentor other prospective Mines students.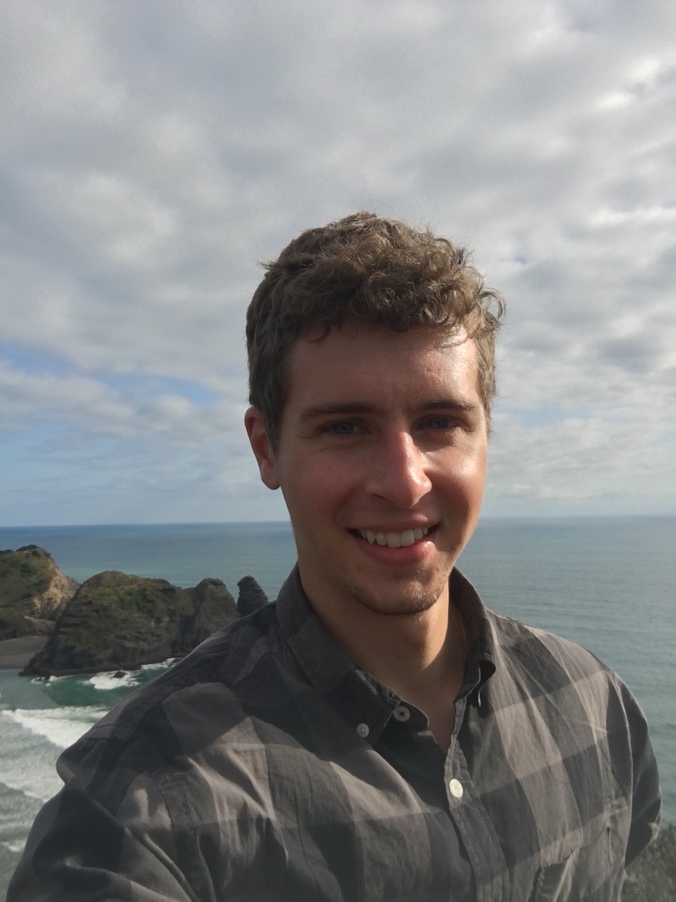 Kieran Lewis
Hello! My name is Kieran Lewis, an incoming Comp Sci freshman. I was born in England but have lived here in Colorado since elementary school. I came to computer science originally to make video games, but now I plan to use those skills to make our world a better place in the future. In my free time, I like to work on programming side-projects, play games and go hiking. With PATHS, I aim to help my fellow students reach their full potential and to join me in saving the world.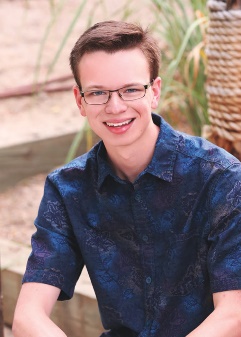 Kyle Moran
Hey, my name is Kyle Moran and I'm a sophomore majoring in Computer Science at CSM. I'm a Colorado born native and couldn't bear to leave. I love hiking, camping and ultimate frisbee. I run Cross Country and Track and Field and love the team.
I've always liked computers and fell in love with programming after taking a class in high school. I came to Mines because of their great STEM programs and have no regrets. I'm excited to help the next generation of PATHS Scholars and bolster the future Mines Computer Science program.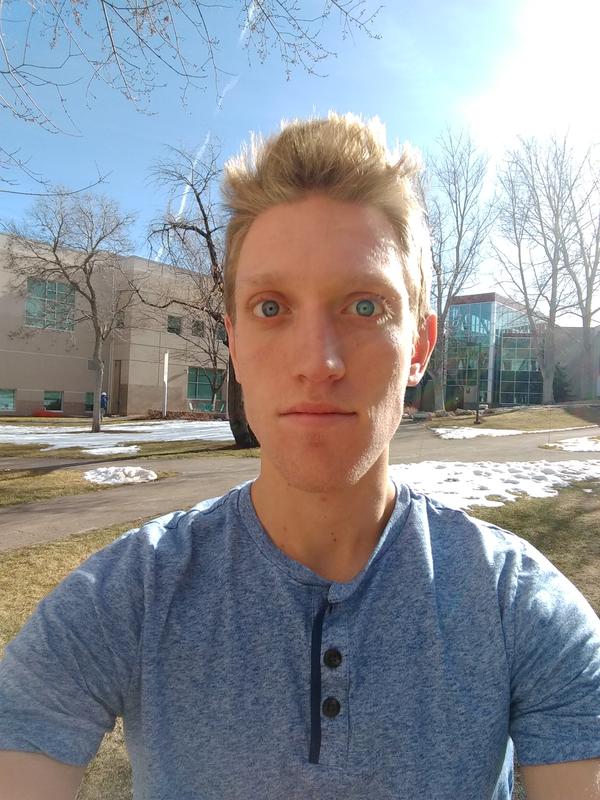 Orden Aitchedji
Hello, my name is Orden Aitchedji. I'm a senior studying Computer Science at Mines. I was born in Benin, a fairly small country in West Africa! My family and I came to Colorado when I was 12 years old, and it has been an amazing journey. If you were to tell me then, that I would be graduating with a CS degree from Mines, I would not have believed it. Here I am though, setting my goals higher and higher as I achieve them; I am a firm believer of "hard work beats talent", and you can do anything you set your mind to. I love it here at Mines, I enjoy being a mentor/role model, and I'm absolutely thrilled to be a PATHS scholar. I plan to continue on with a Master's degree and CS at Mines, and I cannot wait to see what new amazing things lie ahead.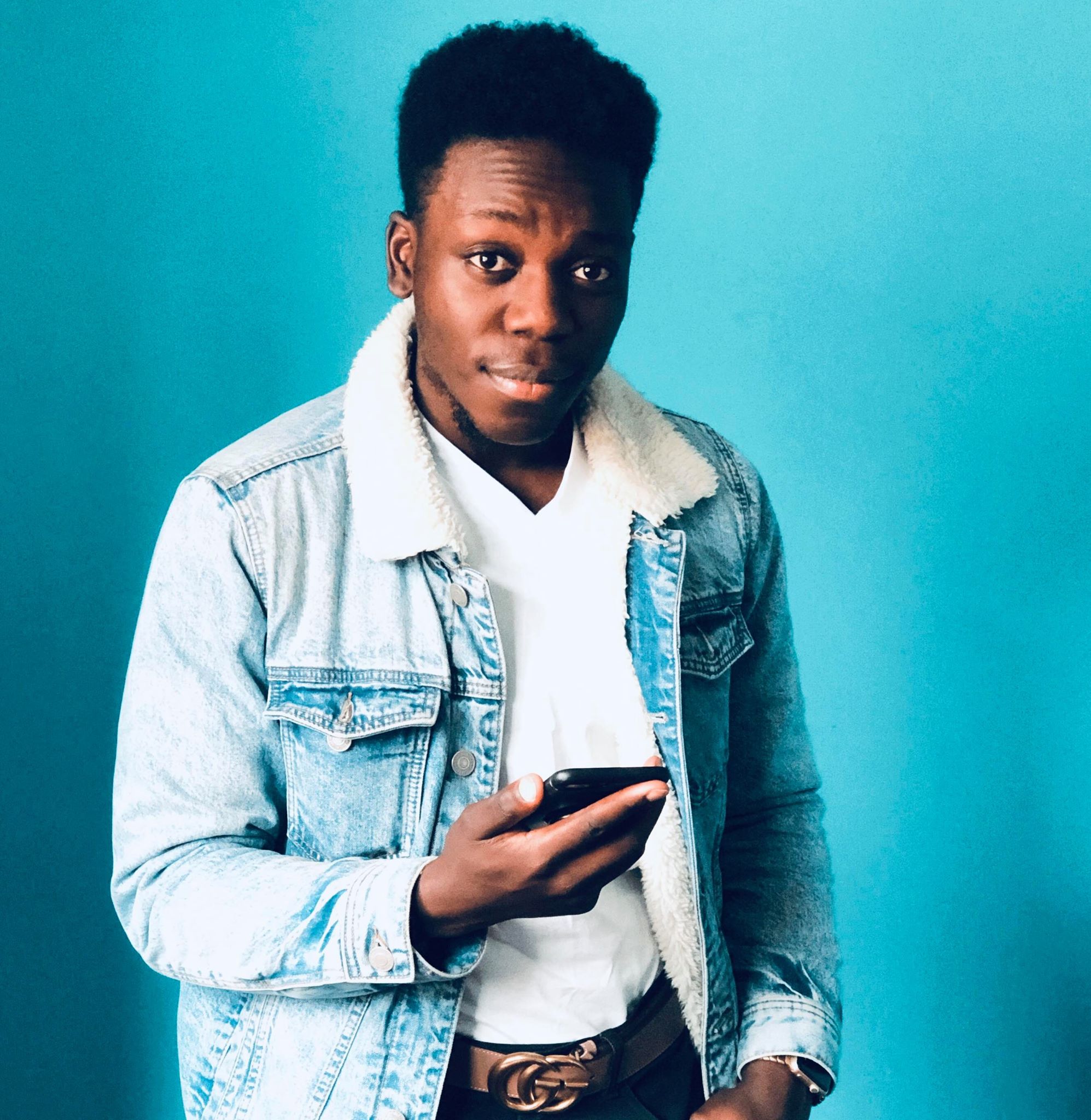 Quinn Tenorio
My name is Quinn Tenorio, a senior majoring in Computer Science with a minor in Applied Mathematics here at School of Mines. I am a Colorado native, being born in Denver and raised in Wheat Ride where I graduated high school at Wheat Ridge High School. I have been heavily involved on campus for the past three years, all of which I have been working with the Admissions office. I also was a part of the Undergraduate Student Government as Student Body President and a Community senator. Plus, I have contributed to other clubs and organizations like the Maker Society and Rotaract Club, with a small semester long stint playing intramural table tennis. And finally, this will be my second year as a PATHS scholar before I finish off my last year. I enjoy Mines (probably more than anyone) because of the community and small college feel, and hope that others have a chance to experience it too.
Once I graduate from Mines, I hope to go into the field to figure out more of what I eventually want to do. But, in my time here at school, I have become interested in political science and want to find a way to tie that into my CS degree. In addition, I am passionate about kids and education as they have played large roles in my life, so I would like to use my degree to return to those areas as well.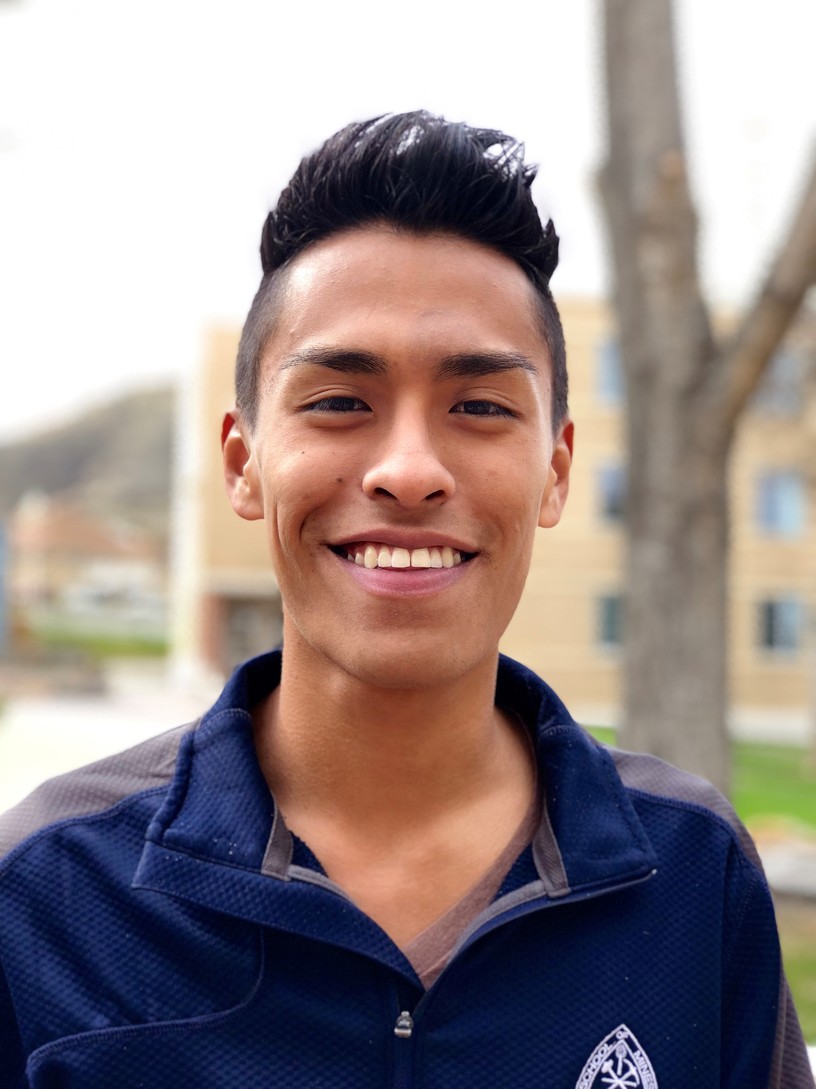 Shania
Hey! My name is Shania, part of the class of 2022, and will be majoring in Computer Science at Mines. I am a Colorado native, but live far from the mountains in the plains. I absolutely love music and band and anything of that sort. I also thoroughly enjoy getting involved within my community both to help others and make new friends. Since 5th grade, I knew I wanted to be an engineer of some sort, but it wasn't until my freshman year of high school that I knew computers were a passion of mine. Having the opportunity to be a part of a community like PATHS, I hope to share my passion with others and influence many others to try out the Computer Science field. I also hope to influence minorities that are often discouraged from anything STEM related to strive for their goals and feel inspired.